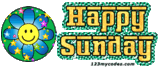 Have a "HAPPY SUNDAY" !
I am off to clean my house I have
let everything go since Cole was
out of school for a long weekend.
We went to the beach Friday and
I have some pictures to share and
then Friday night I went to a crop
at my SIL's church we had a great time
I finished 3 lo's and I wanna share
those too. I've also been tagged
by my sweet friend Bonnie and I want
to share the answers.. Oh yeah, We went
out to eat dinner at Longhorn Saturday night
to celebrate DH's Birthday and today I want to
cook him a yummy meal & caramel cake. His fav!
He had to work for a few hours to finish up
a job. I am off to clean:((
Have a good one!
Cecile
Happy Birthday
Missy!! Love Ya:))
http://missymadeit.blogspot.com/